Black Alps BBQ 2022 was a social event. It enabled the best in-person interactions to discuss the latest threats, mitigations and advances in cyber security. The event featured cyber security experts from Switzerland and abroad. It was addressed to anyone with an interest in cyber security or connected to the internet, e.g., CEOs, CIOs, CISO, CTOs, developers, and researchers.
Black Alps BBQ 2022 was held Thursday June 2nd 2022 from 6:00pm at Restaurant La Sarcelle in Cheyres, a few minutes from Yverdon-les-Bains, Switzerland.
The location offered a very nice atmosphere!
The event was organised at the Cheyres' beach, in a garden.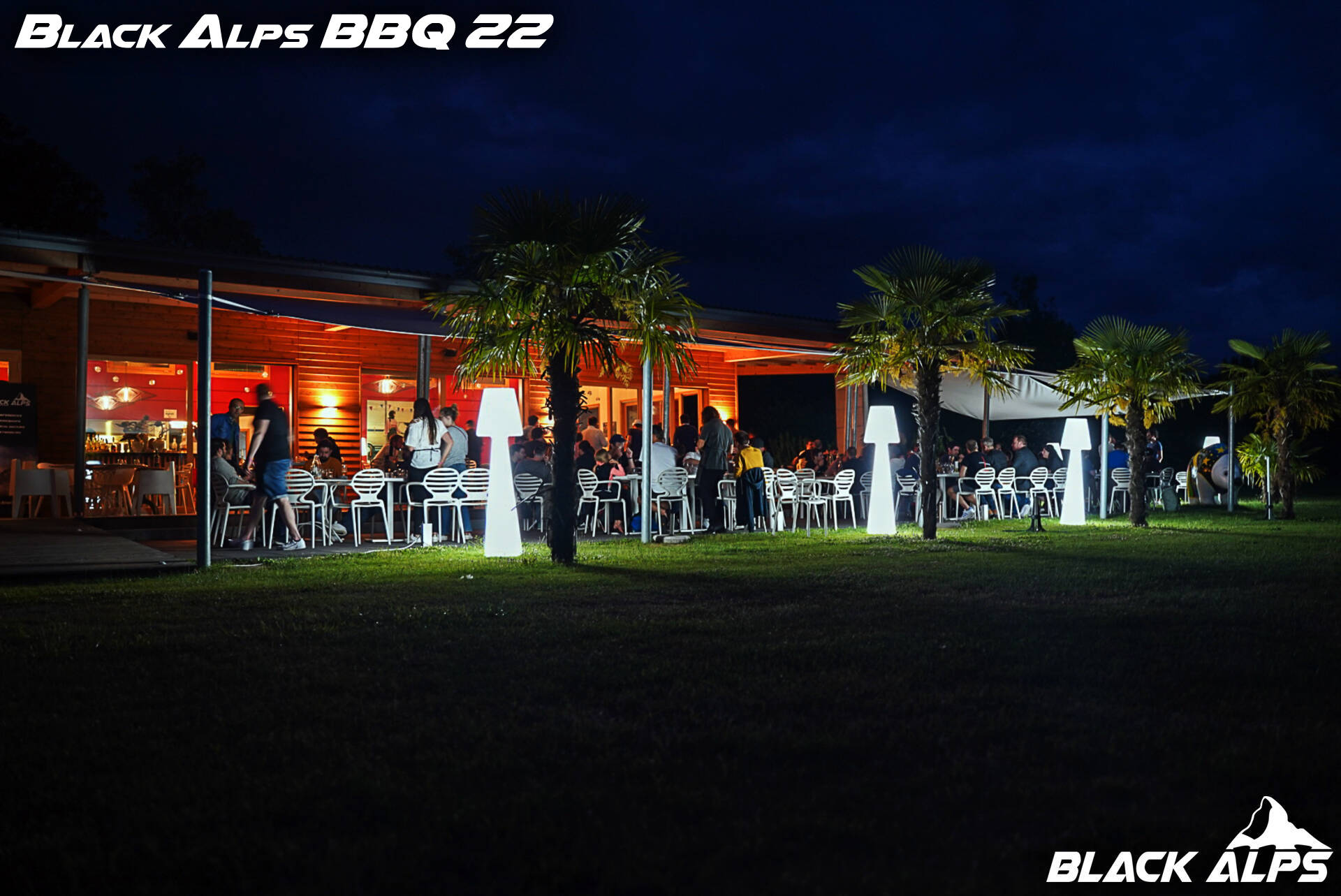 Networking and dinner
The event was a unique occasion and a great opportunity for the participants to meet people and to expand their network.
A welcome aperitif was organized. Then, a barbecue dinner was be held (including a starter, the barbecue, and a dessert).
Partners and sponsors
We warmly thank our partners and sponsors: